Welcome to the Capital City District
The Capital City district serves the communities of West Sacramento, Clarksburg, Pocket Area, Mid-town Sacramento, East Sacramento, Rosemont, Rancho Cordova, Gold River, Sloughhouse and Rancho Murieta
District Key 3
Chairperson - Walter Neal
Commissioner - Norm Tanaka
Executive - Mac Contreras
Please report any problems to John Pennington, districts webmaster, at jaypennz@comcast.net.
New! 2018 Capital City Calendar at a glance.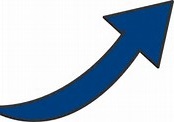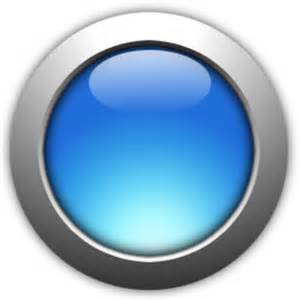 Calendar Updated 02/07/2018
February 10, 2018, the Golden Empire Council presented 14 new Silver Beaver recipients at the Council's Recognition Dinner. Congratulations to the Capital City recipients
Jon Traum (Troop 380), Robert Sherry (Troop 1) and Walter Neal (Troop 1).
What's Happening Around the District
Upcoming District Events
| | |
| --- | --- |
| | Capital City 2018 Twilight Camp Camp is just around the corner! When June 25 - June 30, 2018 Location Cordova Church of Christ 10577... |
| | |
| | Amangi Mayi Monthly Chapter Amangi Mayi Chapter is part of the Golden Empires Council Order of the Arrow Amangi Nacha Lodge. The chapter meets... |
| | Monthly Commissioners Meeting. If you're a Capital City Commissioner please plan on attending to discuss the important issues that we need to... |
| | What is a District Roundtable? This letter is to let you know about an opportunity you have to help the Capital City District become the best... |
| | |
| | Life to Eagle Seminar August 9, 2018 Have you earned or about to earn your Life Rank? Are you motivated to achieving your rank of Eagle? Then... |
| | Monthly Commissioners Meeting. If you're a Capital City Commissioner please plan on attending to discuss the important issues that we need to... |
| | What is a District Roundtable? This letter is to let you know about an opportunity you have to help the Capital City District become the best... |
| | Amangi Mayi Monthly Chapter Amangi Mayi Chapter is part of the Golden Empires Council Order of the Arrow Amangi Nacha Lodge. The chapter meets... |
| | |
| | Amangi Mayi Monthly Chapter Amangi Mayi Chapter is part of the Golden Empires Council Order of the Arrow Amangi Nacha Lodge. The chapter meets... |
| | Monthly Commissioners Meeting. If you're a Capital City Commissioner please plan on attending to discuss the important issues that we need to... |
| | What is a District Roundtable? This letter is to let you know about an opportunity you have to help the Capital City District become the best... |
Upcoming Council Events
| | |
| --- | --- |
| | 2018 NOAC Lodge Member Patch Sales The Lodge Trader patch sets are set at a low cost, nearly the manufacturing cost. Silver Mylar ... |
| | 4th of July - National Holiday In honor of our Nation's birthday, The Golden Empire Council Service Center will be closed from July... |
| | |
| | This registration is for the 6-day Summer NYLT course, July 9 - July 14, 2018. Attendance on all 6 days is mandatory to... |
| | We invite you to attend our Shooting Sports Sports Committee meeting each 2nd Wed of the month to help us provide a fun and safe shooting sports... |
| | |
| | NOAC 2018 National Order of the Arrow Conference Indiana University, Bloomington, IN July 27 - Aug 4, 2018 Check out the National Website... |
| | Council Connections Council Connections starts at 7 PM. See you... |
| | GOLDEN EMPIRE COUNCIL 2018 NATIONAL YOUTH LEADERSHIP TRAINING August Course - Fall - NorCal Property 15356 Oregon Hill... |
| | We invite you to attend our Shooting Sports Sports Committee meeting each 2nd Wed of the month to help us provide a fun and safe shooting sports... |
| | Life to Eagle Seminar August 9, 2018 Have you earned or about to earn your Life Rank? Are you motivated to achieving your rank of Eagle? Then... |
| | PLEASE CLICK HERE TO REGISTER GOLDEN EMPIRE COUNCIL 2018 NATIONAL YOUTH LEADERSHIP TRAINING August Course - Fall -... |
| | |
| | GEC Shooting Sports Weekend August 17-19, 2018 Camp Lassen in Butte Meadows Enjoy an all-inclusive weekend of shooting sports... |