Welcome to the Three Rivers District
The Three Rivers district serves the Amador county communities of Jackson, Pine Grove, Ione, Pioneer, Amador City, Sutter Creek and Plymouth, the Sacramento county communities located in the Pocket Area, Mid-town Sacramento, East Sacramento, Rosemont, Sloughhouse, Rancho Murieta, Elk Grove, Laguna, Galt, Wilton and the river delta communities of Isleton and Walnut Grove, Yolo county community of Clarksburg and Solano county community of Rio Vista.

District Key 3

District Vice Chairs

Chairperson - Paul Keefer
Commissioner - Ben Heningburg
Executive - Jose Zavala
Robert Graves
Chas Murphy
Kyle Monson
Dave Ishikawa
District Committee Meetings are held on the first Thursday of the month
Please join me in welcoming our new District Executive Jose Zavala. Jose's email address is jose.zavala@scouting.org and his phone number is 916 807 8302.
Please visit the District Calendar for all the latest events through the end of 2022.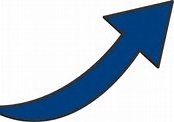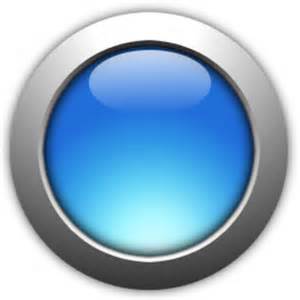 Calendar Updated Regularly
Problems/Questions
Contact Michael Sullivan, District Webmaster, at Sullivan@Crew136.com .
What's Happening Around the District and Council
Upcoming Three Rivers District Events
| | |
| --- | --- |
| | |
| | |
| | Greetings REGISTERED Roundtable Participants of the Three Rivers District: We'll be again this month where we were... |
| | Foster Calm Wilderness Training will be leading a Wilderness First Aid Course at the American River Grange Hall. Cost is $165/person + $30 for NASR... |
| | |
Upcoming Council Events
| | |
| --- | --- |
| | Greetings, I hope you are all getting ready for the Holiday season. Along with that comes the return of the International... |
| | |
| | Meeting begins at 3:00pm followed by dinner at 5:00pm. Check in begins at 2:30. Location: Milagro Event Centre ... |
| | Currently meetings are virtual. Please confirm before attending in person... |
| | Virtual Meetings - Please double check location and time for meetings until further... |
| | DATES: Saturday Dec. 11, 2021 TIME: 8:00 am to 5:00pm PLACE: 2421 Equestrian Way, Pilot Hill CA. 95664 COST: $75.00. Includes instruction and course... |
| | See Flyer Here OKPIK (Pronounced Ookpick - Aleut word for the Snowy Owl) Snow Camping and Snow Outings can provide some of the finest Ultimate... |
| | Greetings Aquatics Enthusiasts! Michael Sullivan is inviting you to a scheduled Zoom meeting. Join Zoom... |
| | Virtual Meetings - please double check before driving to Council... |
| | Virtual format - please check location and time for meetings as we resume in person... |
| | Check Website for more... |
| | |
| | Monthly Council Basic Leader Training Committee meeting. Virtual on Zoom Please contact Kim Perry-Reid at KPerryR@Gmail.com for more... |
| | Greetings Aquatics Enthusiasts! Michael Sullivan is inviting you to a scheduled Zoom meeting. Join Zoom... |