Welcome to the Capital City District
The Capital City district serves the communities of West Sacramento, Clarksburg, Pocket Area, Mid-town Sacramento, East Sacramento, Rosemont, Rancho Cordova, Gold River, Sloughhouse and Rancho Murieta
District Key 3
Chairperson - Walter Neal
Commissioner - Norm Tanaka
Executive - Mac Contreras
Please report any problems to John Pennington, districts webmaster, at jaypennz@comcast.net.
New! 2019 Capital City Calendar at a glance.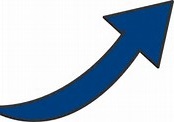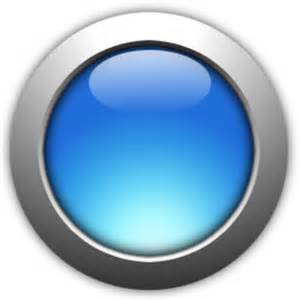 Calendar Updated 08/09/2018
February 10, 2018, the Golden Empire Council presented 14 new Silver Beaver recipients at the Council's Recognition Dinner. Congratulations to the Capital City recipients
Jon Traum (Troop 380), Robert Sherry (Troop 1) and Walter Neal (Troop 1).
What's Happening Around the District
Upcoming District Events
| | |
| --- | --- |
| | |
| | Amangi Mayi Monthly Chapter Amangi Mayi Chapter is part of the Golden Empires Council Order of the Arrow Amangi Nacha Lodge. The chapter meets... |
| | Monthly Commissioners Meeting. If you're a Capital City Commissioner please plan on attending to discuss the important issues that we need to... |
| | What is a District Roundtable? This letter is to let you know about an opportunity you have to help the Capital City District become the best... |
| | Leader Specific Training For all Cub Scouts, Boy Scouts and Venturing Leaders When: Sept 15, 2018 Where: LDS Church, 1101 51st Street,... |
| | Captial City Alumni Gathering Quesitons Call Justin Hernandez at 916 929-1417 x 213 or email Walter Neal... |
| | |
| | Cub Family Camp Out Soaring Eagle & Capital City Districts are holding a join Cub Family Camp Out. This is an opportunity for boys and... |
| | Amangi Mayi Monthly Chapter Amangi Mayi Chapter is part of the Golden Empires Council Order of the Arrow Amangi Nacha Lodge. The chapter meets... |
| | Monthly Commissioners Meeting. If you're a Capital City Commissioner please plan on attending to discuss the important issues that we need to... |
| | What is a District Roundtable? This letter is to let you know about an opportunity you have to help the Capital City District become the best... |
| | Capital City Outdoor Training BALOO & IOLS WHEN: Friday and Saturday, Oct 12 - 13, 2018 TIME: Check-in/Tent Setup is 5:00 to 6:15 PM... |
| | |
| | Life to Eagle Seminar November 8, 2018 Have you earned or about to earn your Life Rank? Are you motivated to achieving your rank of Eagle? Then... |
Upcoming Council Events
| | |
| --- | --- |
| | Get your Show and Sell Popcorn order early!!! Come help us sort popcorn for Golden Empire Council's Metro area 2018 Popcorn Season. Once all the... |
| | Come pick up your Show and Sell popcorn. Please make an appointment for distribution. Reminder; Pick up is at the Council temporary... |
| | Wood Badge Reunion You are cordially invited to attend the Second Annual Wood Badge Reunion For the Golden Empire Council August 25,... |
| | Labor Day - National Holiday In honor of the American Labor Movement, the Golden Empire Council Service Center will... |
| | Wood Badge Fall 2018 September 6 - 8, 2018 1st Weekend September 20 - 22, 2018 2nd Weekend W3-47-18-2 Click for the Course... |
| | 44nd ANNUAL SWING A CLUB FOR SCOUTING Benefit Golf Tournament Monday, September 10, 2018 7:30 a.m. Registration & Driving Range... |
| | Gathering of Eagles Please join the Golden Empire Council at a dinner honoring distinguished Eagle Scouts after the 44th Annual Golf... |
| | We invite you to attend our Shooting Sports Sports Committee meeting each 2nd Wed of the month to help us provide a fun and safe shooting sports... |
| | Leader Specific Training For all Cub Scouts, Boy Scouts and Venturing Leaders When: Sept 15, 2018 Where: LDS Church, 1101 51st Street,... |
| | |
| | Fall Wood Badge 2018 W3-47-18-2 Dates Needed: TBD Summer Staff Meeting Wednesday, September 19th arrive to set up model... |
| | PLEASE CLICK HERE TO REGISTER! Wood Badge - Spring (Thursday - Saturday) Save the Date First Weekend September 6 - 8, 2018 Second Weekend September... |
| | Wilderness First Aid! Thursday/Friday, September 20 & 21 from 6-10 pm & Saturday, September 22, 2018 from 8AM-5:30PM WFA Flyer... |
| | Location: NorCal Scout Shop, 9:00 am to 3:00 pm SCOUTMASTERS ASSISTANT SCOUTMASTERS TROOP COMMITTEE MEMBERS A Boy Scout leader must complete five... |