Welcome to the Yolano District
Serving Scouting in the communities of Davis, Woodland, Dixon, Winters, Vacaville, West Sacramento, Clarksburg, Rio Vista, and Esparto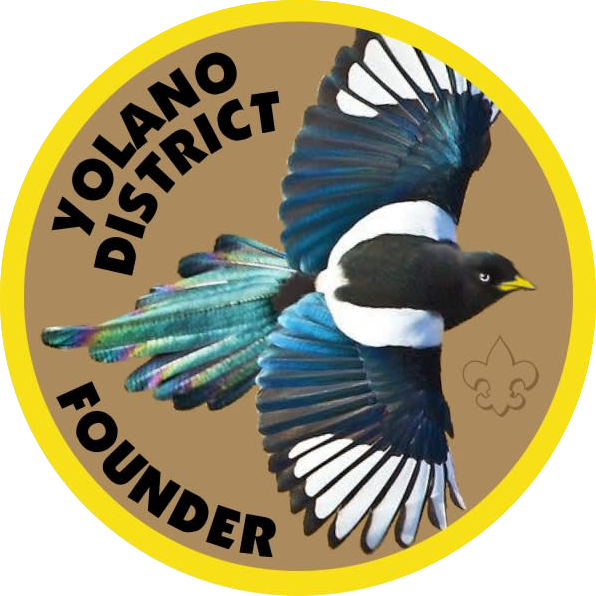 Where Scouts have fun while learning about the outdoors, responsibility, citizenship, nature and a whole lot more. Scouts are grouped by age and maturity level, gaining in experience and responsibility as they grow. Click on the "Join Scouting" tab above for information on age requirements and joining.
THE AIMS AND METHODS OF BOY SCOUTING:
The Scouting program has four specific objectives, commonly referred to as the "Aims of Scouting." They are character development, citizenship training, leadership, and mental and personal fitness.
Yolano District is responsible for carrying out four standard functions: membership, finance, program, and unit service.
---
NEW: Yolano District Calendar

-

Click Link
Dec 24, 2020 Notes from the District Chair - Click Link
Golden Empire Council Statement on Scouting Activities during COVID-19 -Updated July 15, 2020
Centennial Quest - Register Now
The Golden Empire Council is officially 100 years old! How are you going to celebrate? Why not join the Centennial Quest?
Travel out on an adventure to discover the many points of historical interest in the Golden Empire Council. Seek out places you may have never gone, where Scouts like you have made history over the last 100 years.
Virtual Roundtable Meetings on the Third Thursday of Each Month
Yes, you read that right! We are having a District Roundtable! But what about District Connections? Well, the Covid-19 situation has thrown us some curveballs. In the present climate, your district feels it is best to have monthly roundtables to support the units during these uncertain times. When district meetings are allowed to happen in-person, we will likely return to District Connections once a quarter but might continue monthly District Roundtables in a virtual format in the off months.
Zoom Link for Monthly District Roundtable Meeting
Minutes for Past Meetings Here
Save the Date! Saturday, February 6th, 2021 - Yolano District Winter Festival
We had hoped to put on a spectacular Klondike Derby up in the snow but, out of an abundance of caution, we are going to keep our celebration of scout spirit local.
We will put out information soon about what this event will be. It will likely include virtual and possibly in-person components.
Check back here in the beginning of December. If you want to help plan this event or have suggestions for activities, send a message to Brian at Davistroop1625@gmail.com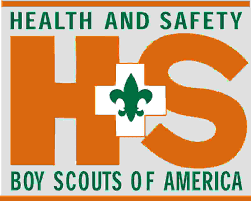 <><><><><><><><><><><><><><><><><><><><><><><><><><><><><>
Download the Feb 6th District Connections Slide Show
Download the Feb 6th District Connections Minutes
Download the Sept 17th District Roundtable Minutes
2019 Camporee and Family Camp Surveys
No one is perfect and we certainly are not, though we strive to improve. To do that, we need your help. Feedback is a gift, and your constructive feedback can help us improve Camporee and Family Camp next year. Please circulate the following links with everyone who attended, both youth and adults.
Camporee: https://forms.gle/rQ3etqYR4jQL7sZD7
Family Camp: https://forms.gle/ZhobnvRQ49KN4bF66
The Big Day of Giving was

May 7th, but you can give to Friends of Scouting anytime
Please make a donation to Friends of Scouting on the Big Day of Giving this Thursday. You can use the Donate now! link below or go to the Friends of Scouting page to read all about this wonderful campaign.
Secure online system:

Make a direct donation.
Make a payment on your existing pledge.
Indicate your corporate matching gift.
Share the donation site with friends and family.
---
District Connections: Quarterly (Feb, May, Aug, and Nov) at 7:00 PM - For all leaders, there are great breakouts for Cub and Boy Scout leaders.
Commissioner Team Meeting: TBA - For All Unit Commissioners
---
2019 Cub Camp Advancement
Current Adult Leader & Youth Training
View the current list of training sessions (2019-2020) here (updated August 31, 2019)
Updated Unit Directory
List of Units and Their Webpages
District Connections Meeting starting at 7:00 PM in Feb, May, Aug, and Nov at:
Rotating places
Commissioner Team Meeting Included as part of the District Connections Meetings
------------------------------------------------------
Want to keep up with Yolano District breaking news and special announcements?
-Subscribe to our text message feed
-We promise to keep the messages to a minimum
-Text @yolanobsa to 81010 to join (or signup at https://www.remind.com/join/yolanobsa)
------------------------------------------------------
Connecting volunteers with opportunities to care for others and improve out communities.
Just enter the zip code of the community which your unit would like to help.
------------------------------------------------------
------------------------------------------------------
------------------------------------------------------
District Connections Meeting:
Who: All Unit Chairs, Scoutmasters, Cubmasters, Webelos Leaders, Den Leaders, Tiger Partners and other unit leaders
When: In Feb, May, Aug, and Nov at 7:00 pm
Where: Rotating places
------------------------------------------------------
What's happening around the District