January 5th, 2019 from 10:00 am to 3:00 pm at the
"River City Scout Shop"
Join us for a day of building!
There will be two cutting stations (youth will not cut) and a sanding station for youth to smooth out their cars.
Weight-in to see how you measure up using our scale.
If your car is ready for the track, try it out on the track we provide.
Be sure to look at our assortment of colored wheels, stickers, and Glow-In-The-Dark products to make this your BEST CAR EVER!
Great for GIFTS or just for yourself!
Our Finest Quality socks at the Best Price!
Both Camillus and the Boy Scouts of America present this knife collection as the best single blade Eagle Scout set we have ever made. Tough enough to be your everyday companion, finely crafted enough to display as a showpiece for generations.
The Camillus collection of Eagle Scout Knives is designed for every rugged outdoor enthusiast looking for a dependable and long-lasting knife. They were created with the values of Scouting and the Scout Motto in mind.

The River City Scout Shop carries gifts for all ages, interests, and price ranges.
C
ome in and see our selections.
You don't want to sew on those patches or hem pants, so let us do it for you with our in-house sewing service!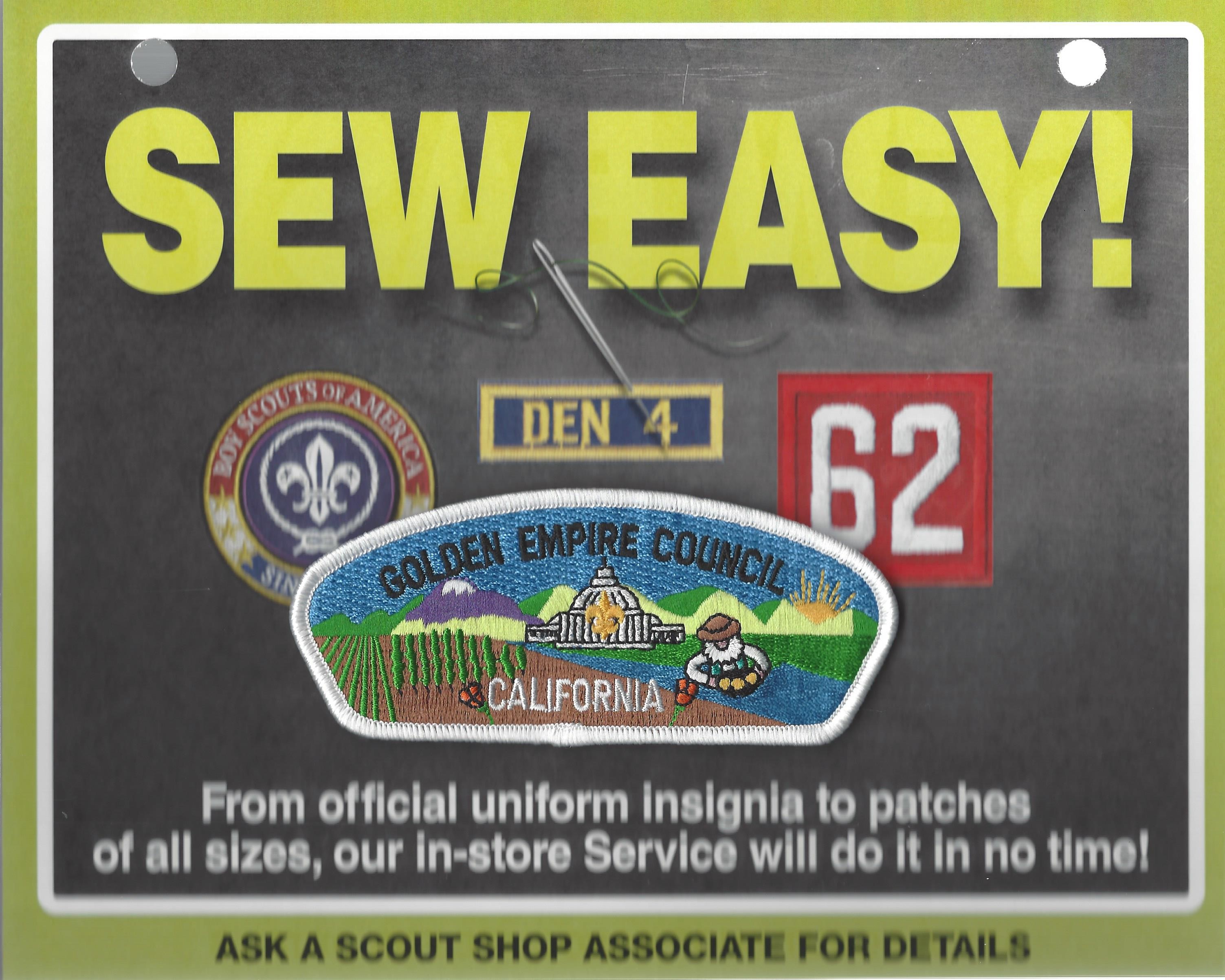 CONTACT RIVER CITY SCOUT SHOP FOR ALL THE DETAILS.