Camping
Let's put the OUTING in SCOUTING! The Golden Empire Council has some of the best camps in the country and first class programs to match the faculties. Check out the countless camping opportunities we offer by selecting your program below. And if at anytime you have any questions about our camping properties or programs, please contact the Camping Department at 916-333-5434 or camping@gec-bsa.org. Happy Camping!
Beginning February 2019, the implementation of the Family Program will be in full effect. This means both girls and boys can attend GEC Summer Camps! You may have some questions, but the good news is that there really isn't too much change – other than we hope to be serving more youth this summer! Here are some Frequently Asked Questions and Answers. (Link)
NEW FILLABLE FORMS FOR CAMP!
Click on any of these forms to help make getting to camp easier! The same forms needed for check in but in a PDF fillable format.
Parent Authorization Form Fillable
Prescription Medical Record Fillable
Shooting Sports Release - Fillable
Youth Protection Training Roster
Unit Pre-Camp Health Screening Form
2019 Unit Reservation Form Fillable

TELL US WHAT YOU THINK!

We want to make camp even better next year! Thank you for taking the time to complete oursurvey.
It's never too early to start planning for summer camp!
Choose your Camp. Choose your week. Available online and at the Golden Empire Council office, get a jump on your 2019 Summer Camp and return your Resident Camps Unit Reservation Deposit Form with a $250 deposit today to guarantee your spot before general registration opens on Tuesday, August 15th.
Need to know what your Scouts got done at Camp? Getting that info is as easy as 1-2-3!
Check in the upper right hand corner to make sure you're logged in to your account.

Go to your unit's summer camp registration and click on reports.

Under the GENERAL heading, choose Class/Activity Completion Award
---
CAMP WINTON's New Speed Boat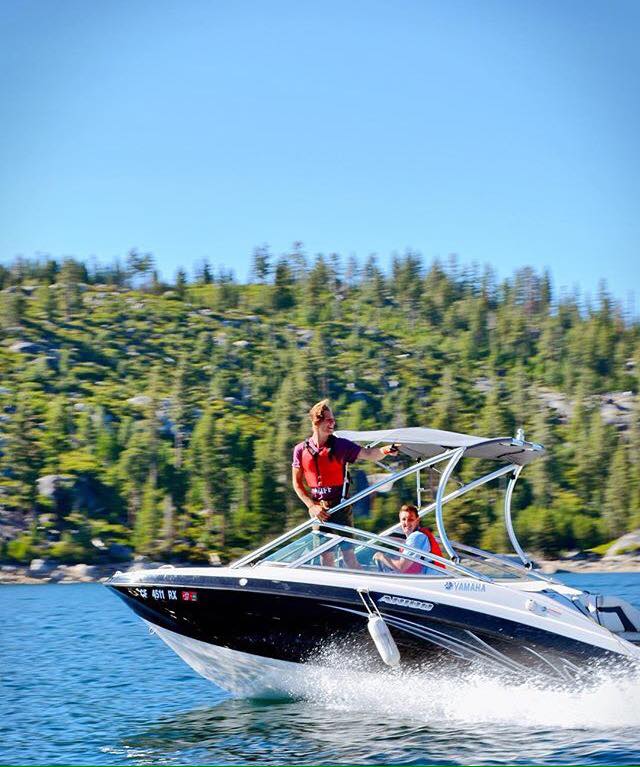 Camp Winton has a new Speed Boat for water skiing and other water sports. Be sure to sign your Scouts up early for the Water Sports and Motorboating merit badges in 2017!
---
Camp Lassen has Action Archery! How fun was that?
Can you hit a target out of the sky with a bow and arrow?
Want to give it a try?
Come to Lassen!
You have asked for more exciting programs, and the Camp Lassen team is delivered at Summer Camp! Has your Troop signed-up for Camp Lassen for 2019 yet? Sign-up today and come try the Action Archery! All Scouts and adults who come to Boy Scout will have the opportunity to try this exciting new program!
Camp Lassen features a new Bouldering Wall this year!
Come traverse the Bouldering Wall at Camp Lassen! Sign up early to make sure your Unit gets the week they want.
___________________________________________________________________________________
---
updated: June 1, 2018