Camp I.T. Out is ready - come on in!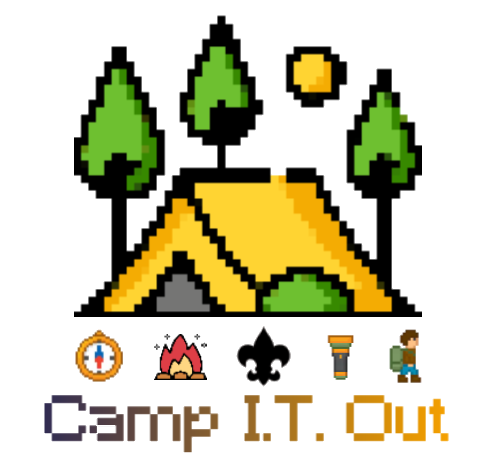 Join us for virtual camp at Camp I.T. Out starting June 7th! We have many activities planned for these fantastic weeks that include:
Campfires
Flag Ceremonies
4 merit badge opportunities per session
First year camper programs
Kits mailed to you for badges requiring kits (additional fee added at registration for these kits)
Astronomy star gazing night
Dance Party
Order of the Arrow gathering
Spirit days
fun activities for all to enjoy!
We have gone the extra mile to have an interactive virtual experience for all of our campers. Their favorite staff members from both Camp Lassen and Camp Winton will be on hand for fun, adventures, merit badge instruction, and some zany antics as we work our way through a week's worth of excitement. This is not your typical Merit Badge class and not your typical online experience.
Along with the kits that will be mailed the week before to each of our participants with a "kit class", we will include links and downloads to help make the class more interesting. No day at camp would be complete without an opportunity to be a good citizen with a great flag ceremony.
There are two sets of merit badges - one in June and one in July! Sign up for multiple weeks to fill your days with fun scouting activities. We can't wait to see your wilderness survival creations and are super excited for our first year scouts to show us how to tie all those knots!
We look forward to seeing you soon!
Camp I.T. Out Leader/Parent Guide
July Dates (different Merit Badges):
2020 Camp I.T. Out Week 1 - July 6-10
2020 Camp I.T. Out Week 2 - July 13-17
2020 Camp I.T. Out Week 3 - July 20-24
2020 Camp I.T. Out Week 4 - July 27-31
Camp I.T. Out Participants will receive a Camp Winton and Camp Lassen summer camp patch as our special thank you for participating!
Want to order more? Click below: