Order your 2020 Camp Lassen Summer Camp patches now!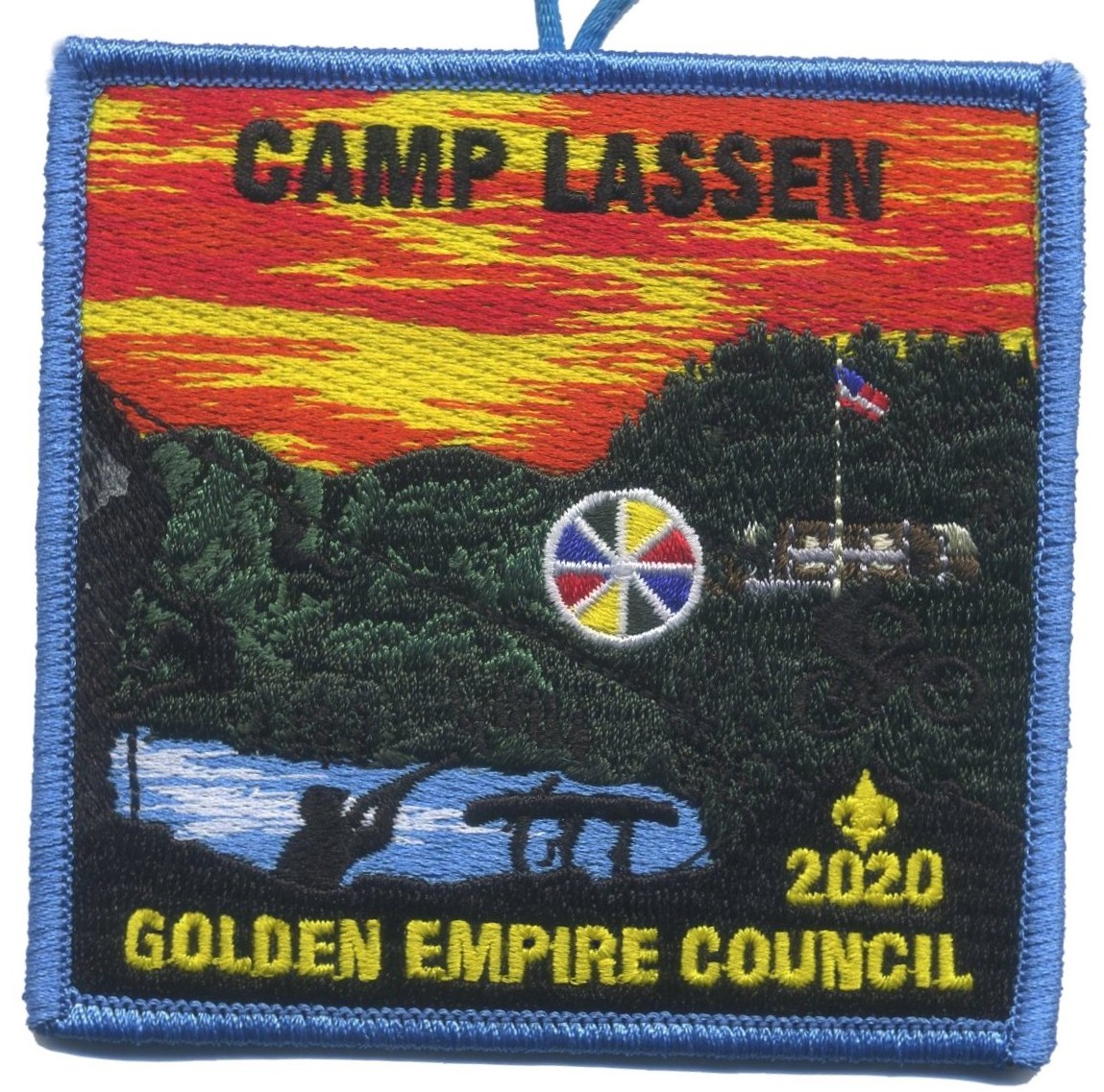 #CampLassen

#Summer2020GEC

#GECCampsRock
Your unit should have Camp Lassen in its sights - either this year or very soon. You are invited to be a part of what is a premiere camping experience for Scouts of all ages in northern California and beyond! Camp Lassen Video
May 1st - Pre-Camp Leader's Meeting
10 am – Cub Scouts
1 pm – Scouts BSA
This event will be virtual. The link will be sent to the registered owner of the reservation. If you are not the reservation owner and would like the link please email camping@gec-bsa on April 28th and we will send you the link.

Trail to First Class is now a full morning program designed to serve the needs of all of your up to First Class Scouts!!
Eagle's Nest is our first-year Scout program and has been designed to give Scouts the greatest opportunity to learn basic Scouts BSA skills. The Scouts will work on Tenderfoot, Second Class, and First-Class requirements. This program is run in the morning during the first three periods, and the Scouts will be able to choose up to three merit badges during the afternoon periods. Scoutmasters and other Troop leaders are encouraged to bring an Individual History Report for each youth attending Eagle's nest. This way our staff will be able to review and customize our program for the youth attending each week.
21359 Scout Road Forest Ranch, CA 95942
If you need any assistance or have questions,
please call the Camping Department at 916 333-5434.
updated: July 13, 2020