Click here to review a copy of our Vision Book for the NorCal Adventure Area!!!
The Golden Empire Council, Boy Scouts of America is the proud owner of an 83-acre property in Yuba County. The Council plans to develop the low altitude camp over the next few years to serve the more than 16,000 youth in the 16 counties we serve. The Golden Empire Council plans to relocate its training facilities for both youth and adults to this location offering National Youth Leader Training, Wood Badge, Lifeguard training and much more. On the weekends, the property will also play host to Cub Scout Family Camp and District Camporees. Merit badge programs will also be offered on a periodic basis.
We will continue operations of our summer camps, Camp Lassen (4,200 ft.) and Camp Winton (5,900 ft.) which in the off-season can be hampered by snow and cold temperatures making it difficult to plan year-around activities for our members.
At nearly 2,000 ft., the new camp location is about six miles northeast of Lake Francis. With the lake close-by, units can reserve the Council's canoes and kayaks. The property currently has Adirondack style sleeping areas for more than 120 scouts and Scouters, covered eating area, full commercial kitchen, pool, and hiking trails.
The Golden Empire Council have worked with community leaders and council volunteers to develop a master plan for the property to meet everyone's interests. If you are interested in serving our properties committee, we encourage you to contact us at info@gec-bsa.org.
Follow the NorCal Adventure Area BLOG to keep up-to-date on the progress of camp construction and more!
View Frequently Asked Questions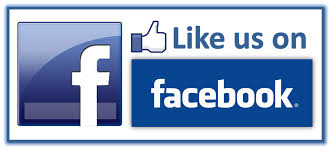 #NorCalAdventureArea #Summer2019GEC #GECCampsRock #NorCalWelcomeCenter