Ranchero West
---
Welcome to the
Ranchero West District
Golden Empire Council Boy Scouts of America
Glenn, Butte and parts of Tehama County
Chico Scout Office & Store Address:
1311 Mangrove Ave
Chico, CA 95926
---
---
The 2015 District Calendar is updated
and ready to go...
...or download your copy here!!

Calendar Updated 2/27/2015*
* Twilight Camp - Date Changed
---
---

Ranchero West
Upcoming Training Dates!!
~ Leader Specific Training (Cub, WEBELOS & Boy Scouts) - March 21st
~ Scoutmaster/Asst. Scoutmaster Outdoor Training - March 27-28th
~ Wood Badge I - Sept. 24-26th
~ Wood Badge II - Oct. 8-10th
---
---

Ranchero West District Dinner 2015
Date: March 6th
Time: 6:00 PM - 8:00 PM
Location: LDS Alamo Building - 735 W East Ave. Chico
Each year, Ranchero West District gathers together for our annual District Dinner.
A celebration of our year of Scouting and way to recognize some of Ranchero West's outstanding Volunteers.

This event is designed for everyone associated with Scouting in Ranchero West District: District-level Scouters, Unit-level Scouters, Eagle Scouts, Scouts, along with their families and friends are invited. In the past, often the case has been that Award Winners from Units are either not in attendance or attend by themselves. Wouldn't it be great if our Award Winners were surrounded by friends, other Leaders, Scouts, and families from their Unit? Make sure everyone knows they are invited! Better yet buy them a ticket! It is important everyone knows how much we appreciate their hard work and take this opportunity to say THANK YOU by attending!


Grill Master Steve Estes will be back again lending his cooking prowess to the evening, it is sure to be OUTSTANDING!



Come join in on the fun and help us celebrate our 2014 achievements, Silver Beaver, Training, Spark Plug, District Award of Merit Award Winners, and our Eagle Scouts!

You can register online buy clicking HERE, or at the Scout office.

$12 per person, please register by March 1st!

Questions? Call Bob Geiser at Cell - (530) 321-1591 or Home - (530) 894-8184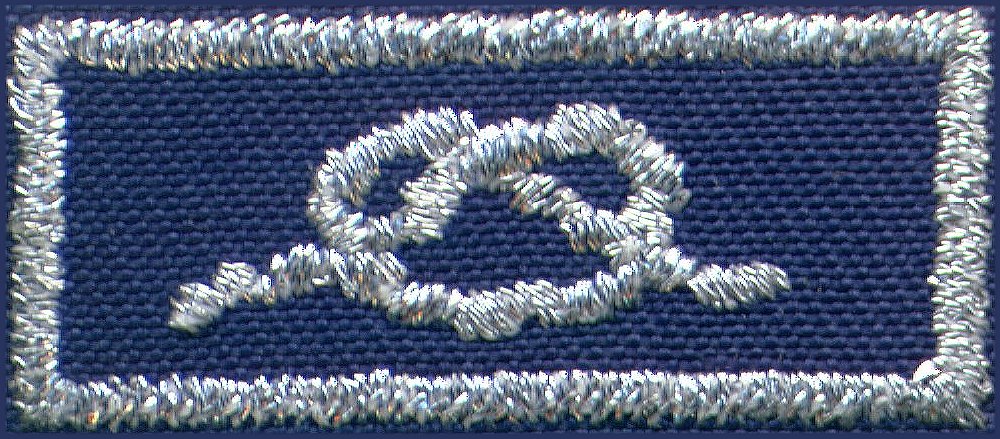 ---
---
Ranchero West District Pinewood Derby 2015
Mark your calendars for...
March 14th at the LDS Alamo Building
735 W East Ave. in Chico
More details to follow!
Questions?? Contact

Cindy Stickney
CindyStickney@yahoo.com
(808) 927-8877
Help your son do his best!!
Pinewood Derby® Rules
All cars must pass the following inspection to qualify for the race:
Width shall not exceed 2-3/4 inches.
Length shall not exceed 7 inches.
Weight shall not exceed 5 ounces.
Axles, wheels, and body shall be from the materials provided in the kit.
Wheel bearings, washers, and bushings are prohibited.
No lubricating oil may be used. Axles may be lubricated with powdered graphite or silicone.
The car shall not ride on any kind of spring.
The car must be free-wheeling, with no starting devices.
No loose materials of any kind are allowed in the car.
---
---
The NEW 2015 Golden Empire Council
Camp Cards Sale is here!
What's New this year?
5 regional cards with valuable discounts to
exciting new vendors!
Prizes include
: Scout bag for 20 cards sold and and choice of free week
at ourcouncil camp, iPad Touch, or iPad Air for qualifying sales.
Order pick-up at March Roundtables
Check out our Camp Card Website for all the Amazing Details!
---
---
Are you looking for a job this summer?
Do you want to work in the mountains?
Do you know someone else who does?
Golden Empire council resident camps are accepting applications now! There are a variety of positions available for varying lengths of time at each of the Golden Empire Council Camps.
Interviews on-going until filled. Don't delay!

---
---

Come to Camp Lassen Cub Resident Camp 2015 Adventure
Lassen Timberland!
The Cub Program Committee is busy planning an exciting summer of fun-archery, BB guns, nature, handicraft, scoutcraft, showmanship, climbing, bikes, and waterfront. Some areas will have separate programs for Cubs (Wolves and Bears) and Webelos so we will be asking you for a breakdown by rank soon.
Golden Empire's Summer Camp Locations
60% FULL
- Don't delay - Get your reservations in today!
All 3 camps accept provisional Scouts-boys attending camp without their unit-for whom the camp will provide adult leadership.
Leader Guides for all camps are located here
GEC Summer Camp
. The guides will provide more details about regular and special programs.
For help with camp questions contact us at
Camping@gec-bsa.org
.
---
---


Ranchero West District Needs your Help!
Ranchero West District has several district positions available
and we need people to fill those vacancies! Some are small
positions that are once-a-year responsibilities
and we have very important large positions too.
For a list of positions and responsibilities...

If you would like to help!!
Please contact RW District Chairman
Thank you!!
---
---
Scout Expo 2015

April 17-19, 2015
(Early Bird Sign-up starts December 1st 2014)
Save the date!
If you would like to be on the committee planning this event, please attend the next 2015 Scout Expo meeting on Wednesday, November 12 at 7pm. This meeting will be held at the 2 Cultural Hall, 751 Rio Tierra Avenue, Sacramento, CA 95833.
The program for 2015 is under development now and will be posted here soon. Please check back for updates!
(as of October 16, 2014)
****************************************************************************************************
Yes, there is a Facebook page: www.facebook.com/GEC2015ScoutExpo
Questions? Sending an email to: ScoutExpo2015@gec-bsa.org
---
---


Support the local Scouting Movement in several ways




As you may know, the Golden Empire Council chartered through the Boy Scout of America,
is an independent non-profit organization. We rely on regional fundraisers,
local businesses, grants, the Golden Empire Council Endowment fund and our members,
Scouters like you, in order to conduct business through the year.
---
---
Please Join Us Each Month for
District Roundtable!
Have you been to District Roundtable lately??
Find out what going on in the Ranchero West District. Enjoy some peer-to-peer interaction and learn a trick or two to make your Troop or Pack just a little bit better and to get to the next level. If you are a regular attendee to Roundtable, invite a friend or two to attend with you!
Join us on the 1st Thursday of every month (except July)
at
1450 E Lassen Ave, Chico in the LDS Building between Ceres and Eaton Rd.
Questions? Contact...
Steve Frediani for Boy Scouts @ spodaco@sbcglobal.net
Elaine Nilsson for Cub Scouts @ menilsson@aol.com
---
---
Looking for opportunities
to serve our community?
(Updated 1-11-15)
Check out the newest addition to the
RW Distinct Website Menu Bar!
Just click on the link above or the Website Menu and see who would like help from the Boy Scouts of America!
If you hear of any opportunities to serve the community, let us know!
Just email service requests to...
---
---
Upcoming Council Training


---
---
Ranchero West's Featured Pic!
Troop 3 - A Scout is Confident??



Zach from Troop 3
Scouting for Food 2014
Do you have a Scouting picture you want to see featured? Email it to thekelseyfam@gmail.com