2021 National Jamboree Rally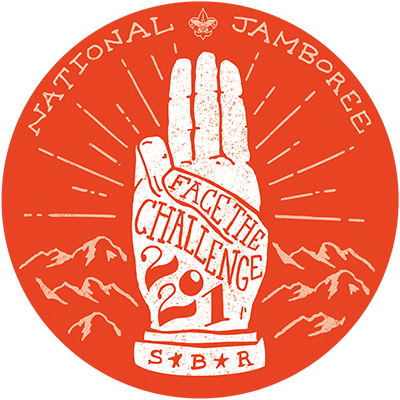 July 21 - 30, 2021
Every four years, Golden Empire Council puts together a Jamboree Contingent, to attend the National Jamboree. The Contingent consists of 5 units, each comprised of 36 youth and 4 adult leaders and a crew of 8 youth and 2 adult leaders. This year units will include Male Troops, Female Troops, and Venture Crews.
The Jamboree is open to all who are qualified on a first-come, first-served basis. Qualifications to attend the National Jamboree include:
Registered member of a Scout Troop, who has completed the 6th grade, or will be at least 12 years old (but who has not yet reached their 18th birthday by 8/1/2021) and a first class Scout by July 1, 2021. --OR--

Registered member of a Venture Crew.

Must live and abide by the Scout Oath and Law.

Must abide by the Jamboree Code of Conduct.
First Rally is:
November 16, 2019 9:00 - 11:00 am
Church of Jesus Christ of Latter-day Saints
761 Rio Tierra Ave, Sacramento, CA 94203
For more information and complete an interested survey, please clink this link.
Questions? Please contact Laura Lowell at Laura.Lovell@scouting.org.