STEM and NOVA
STEM - Science, Technology, Engineering and Mathematics
STEM is part of an initiative the Boy Scouts of America has taken on to encourage the natural curiosity of youth members and their sense of wonder about these fields through existing programs. From archery to welding, Scouts can't help but enjoy the wide range of STEM-related activities. To support this initiative, the BSA developed the Nova Awards program so that youth members have fun and receive recognition for their efforts.
What Are the Nova Awards?
The Boy Scouts of America developed the Nova Awards program to excite and expand a sense of wonder in our Scouts. By working with an adult counselor or mentor, the various modules allow them to explore the basic principles of STEM and discover how fun and fascinating STEM can be. The Supernova awards are offered for those who enjoy a super challenge. See Nova Awards Program and discover how the Nova Awards program can help youth become "Prepared. For Life."
Committee Meeting
Date: Monthly, 3rd Wednesday
Time: 7:00pm
Location: 251 Commerce Cir, Sacramento, CA 95815
Contact: Charity Atwell
STEM Activities Handbook
Now available.. download today!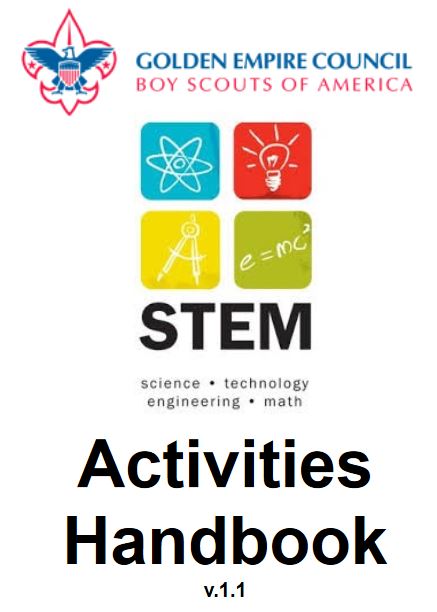 Mark your calendars for these upcoming events!!
June is Cyber Security Month! Take a moment to download your Internet Safety Pledge today!
Summer 2017- Camp Winton, High Sierra STEM at Camp Program. Camp Director - Dave Sewell has listened to OA, Crews and Troops throughout the Council to create a FUN one-of-a kind STEM at Camp adventure. Both Nova and Supervnova Merit Badges will be offered. Camp reservations are filling fast. A limited number of Youth Staff leadership positions are still available. Contact Dave Sewell today and make a plan to create your STEM at Camp Adventure.
National News!
STEM & Nova Information and Materials