STEM and NOVA
STEM - Science, Technology, Engineering and Mathematics
STEM is part of an initiative the Boy Scouts of America has taken on to encourage the natural curiosity of youth members and their sense of wonder about these fields through existing programs. From archery to welding, Scouts can't help but enjoy the wide range of STEM-related activities. To support this initiative, the BSA developed the Nova Awards program so that youth members have fun and receive recognition for their efforts.
What Are the Nova Awards?
The Boy Scouts of America developed the Nova Awards program to excite and expand a sense of wonder in our Scouts. By working with an adult counselor or mentor, the various modules allow them to explore the basic principles of STEM and discover how fun and fascinating STEM can be. The Supernova awards are offered for those who enjoy a super challenge. See Nova Awards Program and discover how the Nova Awards program can help youth become "Prepared. For Life."
Committee Meeting
Date: Monthly, 3rd Wednesday
Time: 7:00pm
Location: 251 Commerce Cir, Sacramento, CA 95815
Contact: Ben Heningburg
Mark your calendars for these upcoming events!!

Sacramento City College (SCC) Astronomy Program
Object Viewing - (The Moon, The Pleiades, The Great Nebula in Orion (M42), The brilliant colored binary star 145 Canis Majoris, Ceres, and the largest asteroid the Beehive (M44). When - First Friday of the month, excepting months that start with "J" & August. Our next Open Observatory. It will start at 7:30pm, if the clouds cooperate*. Cost and Information - As always, this is a FREEevent from the SCC Astronomy Program. Children over five years old are welcome. Weather updates can be found at (916) 558-2423. Be sure to check this before heading to the observatory. Please note: If it rains during the day on Friday, they will not open as they don't open the roof when wet.
Questions? Contact Ben Heningburg at bheningburg3412@gmail.com
Sacramento Area Rocktry Group
SARG launches are on the fourth Saturday of each month.
Next Launch: April 28th
Our March launch will be at Gibson Ranch Park. Launches are from 10:00 am thru 2:00 pm with setup starting at 9:00am. Any help with setup and teardown is always appreciated.
Non members are are always welcome but must sign a RELEASE FORM before launching. All fliers need flight cards filled out for each flight. Flight cards are available both at our launches and on our download page. Our non-member launch fee for individuals is $10 and $25 for groups. TARC groups always fly for free. Please note that Gibson Ranch charges $5 for parking. Questions? Contact BenHeningburg at bheningburg3412@gmail.com
2018 SMUD Solar Regatta - Saturday, May 5, 2018
Hello Prospective Team Members!!! If you're interested in being on a STEM team for this year's competition I highly recommend that you come out and see what we're all about. We are in need of scouts of all sorts of specialties. Whether you're into business, marketing, video making, design, mechanical engineering, electrical engineering or just want to lead the spirit group we need you! So come out and be part of something great! YIS Michael Sullivan@Crew136.com
Folsom Powerhouse 7th Annual Electricity Fair - Saturday,
September 8, 2017
10:00am to 2:00pm - Free Community Event - Download Our Flyer
Activity and information stations.
Tours of the historic Folsom Powerhouse (upper and lower) and a short presentation in the Visitor Center/Museum available.
Information and activity stations provided by: SMUD, Mr. Electricity, Solar Ovens, and more
SCOUT EXPO!! 2018
A region-wide event that involves all levels of scouting in a high-quality program that furthers our organizations' goals.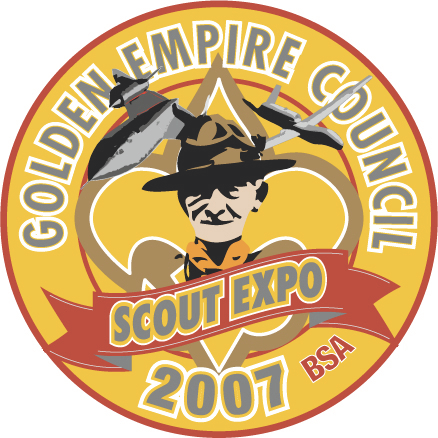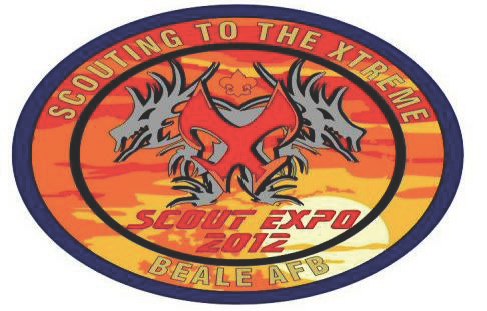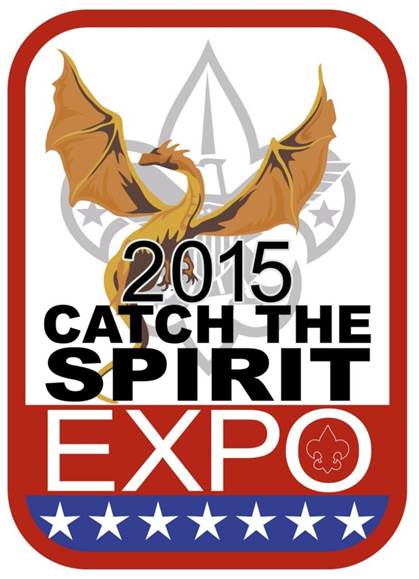 When: Friday, October 19, to Sunday, October 21, 2018
Where: Beale Air Force Base
How Many: 4,000 - 6,000 people
Comming soon!
Powerhouse Science Center - The historic PG&E Powerhouse building—listed on the National Register of Historic Places—and incorporate Robert T. Matsui Waterfront Park into a dynamic new campus right on the Sacramento River. The new Powerhouse is just a fifteen minute walk up the bike trail from the California State Railroad Museum. The New Powerhouse Science Center will serve as a model for 21st-century experiential education centers in science, technology, engineering, math, and space.
National News!
STEM & Nova Information and Materials