Welcome to the Yolano District
Serving Scouting in the communities of Davis, Woodland, Dixon, Winters, Vacaville, West Sacramento, Clarksburg, Rio Vista, and Esparto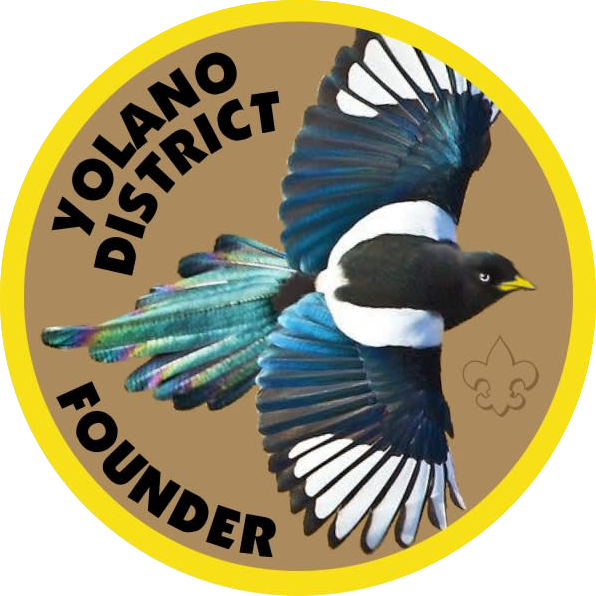 Where Scouts have fun while learning about the outdoors, responsibility, citizenship, nature and a whole lot more. Scouts are grouped by age and maturity level, gaining in experience and responsibility as they grow. Click on the "Join Scouting" tab above for information on age requirements and joining.
THE AIMS AND METHODS OF BOY SCOUTING:
The Scouting program has four specific objectives, commonly referred to as the "Aims of Scouting." They are character development, citizenship training, leadership, and mental and personal fitness.
Yolano District is responsible for carrying out four standard functions: membership, finance, program, and unit service.
---
NEW: Yolano District Calendar

-

Click Link
Dec 24, 2020 Notes from the District Chair - Click Link
Golden Empire Council Statement on Scouting Activities during COVID-19 -Updated January 22, 2021
Yolano District COVID-19 - Corona Virus Update
Pledge Card for Tax-Deductible Contribution to the Golden Empire Council
Current Yolano District Newsletters
Duck-O-Ree - April 21, 2021 8:45AM - 5:00PM
Cub Scouts and siblings (over 4 years old)—Start the day choosing your own rubber duck (princess, superhero, astronaut, etc.). Take your duck along to do BB guns, archery, slingshots, crafts, duck races, a skit or song, duck-duck trail, campfire with flag retirement, and more!
Location: 15356 Oregon Hill Rd, Dobbins, CA Yuba County
Yolano District Spring Camp-O-Ree - April 24, 2021
Click Here For Camp-O-Ree Webpage
Your Troop is invited to join in the Spring Camp-O-Ree for our Yolano District. It will be held April 24 2021 at Timm Family Ranch
Yolano District Camp Carswell - June 14-18, 2021
Click Here For Camp Carswell Page with more information
The Theme for 2021 is "Weird Science" and will be held at Grasslands Regional Park in Davis.
Yolano District Recognition Night 2021 - August 12, 2021
Virtual Roundtable Meetings on the Third Thursday of Each Month at 7:00 PM
Yes, you read that right! We are having a District Roundtable! But what about District Connections? Well, the Covid-19 situation has thrown us some curveballs. In the present climate, your district feels it is best to have monthly roundtables to support the units during these uncertain times. When district meetings are allowed to happen in-person, we will likely return to District Connections once a quarter but might continue monthly District Roundtables in a virtual format in the off months.
https://us02web.zoom.us/j/4235774250
Minutes for Past Meetings Here
Slides from the February 18, 2021 Roundtable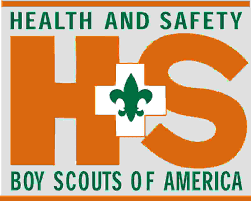 <><><><><><><><><><><><><><><><><><><><><><><><><><><><><>
---
District Connections: Will come back when safe -Quarterly (Feb, May, Aug, and Nov) at 7:00 PM - For all leaders, there are great breakouts for Cub and Boy Scout leaders.
Commissioner Team Meeting: TBA - For All Unit Commissioners
---
Current Adult Leader & Youth Training
Updated Unit Directory
List of Units and Their Webpages
District Connections Meeting starting at 7:00 PM in Feb, May, Aug, and Nov at:
Rotating places
Commissioner Team Meeting Included as part of the District Connections Meetings
------------------------------------------------------
Want to keep up with Yolano District breaking news and special announcements?
-Subscribe to our text message feed
-We promise to keep the messages to a minimum
-Text @yolanobsa to 81010 to join (or signup at https://www.remind.com/join/yolanobsa)
------------------------------------------------------
Connecting volunteers with opportunities to care for others and improve out communities.
Just enter the zip code of the community which your unit would like to help.
------------------------------------------------------
------------------------------------------------------
------------------------------------------------------
Upcoming Events
| | |
| --- | --- |
| | |
| | April 22, 7:00 - 8:30 pm via zoom. Email campcarswell@ydbsa.org for information and Zoom... |
| | |
| | Yolano District Spring Camp-O-Ree Your Troop is invited to join in the Spring Camp-O-Ree for our Yolano... |
| | As a sub-part of the Yolano District Camporee, Venturing Crews will have the opportunity of participating in a fun program just for them. ... |
| | |
| | |
| | COME JOIN US ON A SCOUTING ODYSSEY! JOIN SCOUTS AND SCOUTERS THROUGHOUT GOLDEN EMPIRE COUNCIL TO CHOOSE YOUR OWN SCOUTING... |
| | |
| | |
| | 2021 University of Scouting University of Scouting monthly planning meetings. Everyone is welcome. Monthly focus May -... |
| | Virtual Meetings - please verify before... |
| | Northern Rivers Districts and The Order of the Arrow Invite you to 2021 Scouting Octava de Mayo ... |
| | Greetings Aquatics Enthusiasts! We hope that everyone is staying safe and healthy during our current coronavirus-induced reduced activity... |
What's happening around the District