Welcome to the Yolano District
Serving Scouting in the communities of Davis, Woodland, Dixon, Winters, Vacaville, West Sacramento, Clarksburg, Rio Vista, and Esparto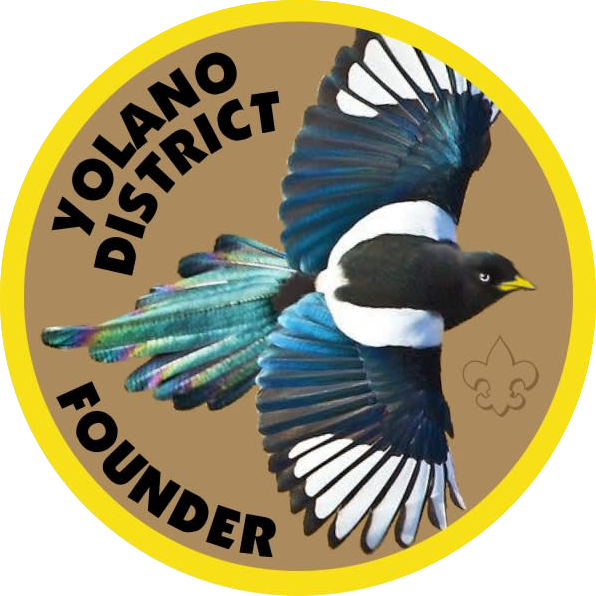 Where Scouts have fun while learning about the outdoors, responsibility, citizenship, nature and a whole lot more. Scouts are grouped by age and maturity level, gaining in experience and responsibility as they grow. Click on the "Join Scouting" tab above for information on age requirements and joining.
THE AIMS AND METHODS OF BOY SCOUTING:
The Scouting program has four specific objectives, commonly referred to as the "Aims of Scouting." They are character development, citizenship training, leadership, and mental and personal fitness.
Yolano District is responsible for carrying out four standard functions: membership, finance, program, and unit service.
---
NEW: Yolano District Calendar

-

Click Link
Dec 24, 2020 Notes from the District Chair - Click Link
Golden Empire Council Statement on Scouting Activities during COVID-19 -Updated January 22, 2021
Yolano District COVID-19 - Corona Virus Update
Pledge Card for Tax-Deductible Contribution to the Golden Empire Council
Yolano District Recognition Night 2021 - August 12, 2021
Click Here For the Webpage with Information & Nomination Forms
Yolano District Recognition Night Nominations will be accepted from March 1 to June 30, 2021, 9:00 PM via Email at awards@ydbsa.org
Email from Tyler Bonino:
Hello Yolano District Scouters,
I wanted to let you know that registration for the District Dinner is now live!
The Dinner will be on Thursday, August 12th at 6:30 PM at the Vacaville Veterans Hall located at 549 Merchant St in Vacaville, CA 95688.
This event is an opportunity to honor our adult leaders, Eagle Scouts and Families.
You can register at the link below:
http://www.gec-bsa.org/event/2021-yolano-district-recognition-dinner/2834744
Thank you for all that you do.
Shooting Sports Weekend - September 10-12, 2021
Cost is $100 (covers food and ammo)
More Information Coming
Cub Scout Family Camp - Planning for Fall 2021
Hi Cub Scout Leaders and Parents,
Yolano District is going to start planning a Cub Scout Family Camp for this coming Fall 2021. We would like each Pack to please have a representative at our upcoming planning meetings. We would like your help in panning out a fun in person event! The planning meetings are at 6:30 PM at the Zoom link below.
Theme: "Where's the Cub Scout?" (like "Where is Waldo?")
Planing Dates:
Tuesday, June 1, 2021
Wednesday, June 23, 2021
Wednesday, July 28, 2021
Wednesday, August 11, 2021

Meeting Link: https://wintersjusd-org.zoom.us/j/7124402230
Camping Dates: Sometime in September. Depends on what is available.
Camping Places: we are looking at are Cache Creek Regional, Lake Solano, Black Butte and other suggestions.
Virtual Roundtable Meetings on the Third Thursday of Each Month at 7:00 PM
Yes, you read that right! We are having a District Roundtable! But what about District Connections? Well, the Covid-19 situation has thrown us some curveballs. In the present climate, your district feels it is best to have monthly roundtables to support the units during these uncertain times. When district meetings are allowed to happen in-person, we will likely return to District Connections once a quarter but might continue monthly District Roundtables in a virtual format in the off months.
https://us02web.zoom.us/j/4235774250
Minutes for Past Meetings Here
Slides from the February 18, 2021 Roundtable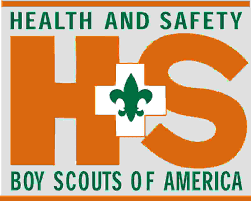 <><><><><><><><><><><><><><><><><><><><><><><><><><><><><>
---
District Connections: Will come back when safe -Quarterly (Feb, May, Aug, and Nov) at 7:00 PM - For all leaders, there are great breakouts for Cub and Boy Scout leaders.
Commissioner Team Meeting: TBA - For All Unit Commissioners
---
Current Adult Leader & Youth Training
Updated Unit Directory
List of Units and Their Webpages
District Connections Meeting starting at 7:00 PM in Feb, May, Aug, and Nov at:
Rotating places
Commissioner Team Meeting Included as part of the District Connections Meetings
------------------------------------------------------
Want to keep up with Yolano District breaking news and special announcements?
-Subscribe to our text message feed
-We promise to keep the messages to a minimum
-Text @yolanobsa to 81010 to join (or signup at https://www.remind.com/join/yolanobsa)
------------------------------------------------------
Connecting volunteers with opportunities to care for others and improve out communities.
Just enter the zip code of the community which your unit would like to help.
------------------------------------------------------
------------------------------------------------------
------------------------------------------------------
Upcoming Events
| | |
| --- | --- |
| | |
| | 2021 University of Scouting University of Scouting monthly planning meetings. Everyone is welcome. Monthly focus May -... |
| | Virtual Meetings - please verify before... |
| | Greetings Aquatics Enthusiasts! We hope that everyone is staying safe and healthy during our current coronavirus-induced reduced activity... |
| | Virtual Meetings - Please double check location and time for meetings until further... |
| | Registration ends Sunday, August 8th. Tickets: $20 for Adults, $10 for youth (10 and... |
| | Check Website for more... |
| | |
| | Virtual format - please check location and time for meetings as we resume in person... |
| | Virtual Meetings - please double check before driving to Council... |
| | Currently meetings are virtual. Please confirm before attending in person... |
| | |
| | 2021 University of Scouting University of Scouting monthly planning meetings. Everyone is welcome. Monthly focus May -... |
| | Virtual Meetings - please verify before... |
What's happening around the District
---
Yolano District Newsletter
Current - July 2021
Yolano District Newsletter - Archives
(Archives of Past Issues of The Pleasant Pheasant: Click Here)
---
Website Corrections & Additions
Please send website corrections and additions to Tom Sands, the Yolano District Webmaster
-Updated on 2021-07-08