Welcome to the Yolano District
Serving Scouting in the communities of Davis, Woodland, Dixon, Winters, Vacaville, West Sacramento, Clarksburg, Rio Vista, and Esparto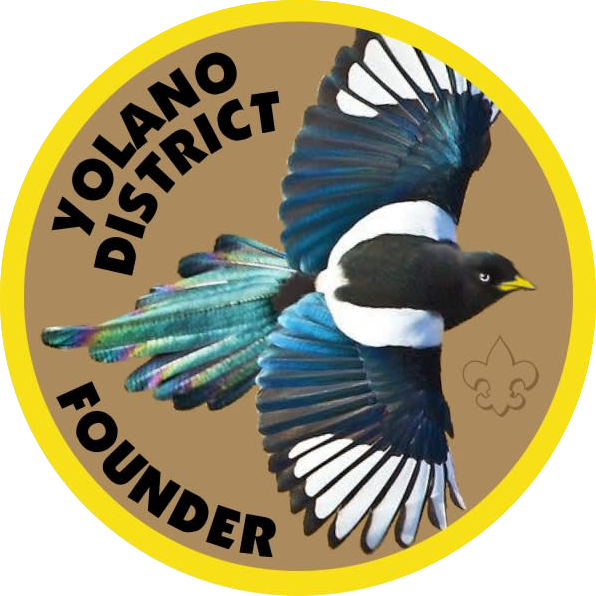 Where Scouts have fun while learning about the outdoors, responsibility, citizenship, nature and a whole lot more. Scouts are grouped by age and maturity level, gaining in experience and responsibility as they grow. Click on the "Join Scouting" tab above for information on age requirements and joining.
THE AIMS AND METHODS OF BOY SCOUTING:
The Scouting program has four specific objectives, commonly referred to as the "Aims of Scouting." They are character development, citizenship training, leadership, and mental and personal fitness.
Yolano District is responsible for carrying out four standard functions: membership, finance, program, and Unit Service.
---
NEW: Yolano District Calendar

-

Click Link
Dec 24, 2020 Notes from the District Chair - Click Link
Golden Empire Council Statement on Scouting Activities during COVID-19 -Updated January 22, 2021
Yolano District COVID-19 - Corona Virus Update
Pledge Card for Tax-Deductible Contribution to the Golden Empire Council
Golden Empire Council Dinner - February 5, 2022 5:30 PM
Registration now open - Link
Hilton Sacramento Arden West 2200 Harvard Street, Sacramento. Cost $65.00
The 2022 dinner recognizes the 2021 accomplishments of our adult volunteers and our Council. These great Scouters will be presented with our Councils' highest honor the SILVER BEAVER AWARD. Each of these individuals deserves the support and recognition of us all. Scouters, leaders, parents, family, chartering partners and Scouting friends are invited to attend this special evening. Come and help pay tribute to Scouting's best.
Roundtable Meetings on the Third Thursday of Each Month at 7:00 PM - Next: February 17th, 2022 at the Woodland Scout Cabin
Minutes for Most Recent Meeting Here
Minutes for Past Meetings Here
Looking forward to seeing everyone In Person!
2022 Yolano District Klondike Derby - February 25-27, 2022
Get ready for some fun in the snow! The Klondike Derby 2022 event is designed for Scouts BSA and Venturing Crew aged youth who will be functioning is a small, patrol sized group. There may be an opportunity for Webelos aged scouts who will be bridging to a troop in February-March to participate.
Mark your calendars for Friday, February 25th—Sunday, February 27, 2022. The cost is $25 for Scouts and $15 for Adults.

Location: North Tahoe Public Utility District Park, 875 National Avenue, Tahoe Vista (Kings Beach)
With the increased snow-fall, register early for a spot for your Troop to attend.
Registration is now open: Register
Bookmark this event! This will be updated periodically with information about this event. Despite these changes, we are planning for a fun, scout-spirit-filled event and we want your help!

Contact Brian Meux at davistroop1625@gmail.com or call (916) 826-3313 for more information. Click for Leadership Guide
Scouting For Food - 1st & 2nd Weekends in March, 2022 (March 5 & March 12)
Do a Good Turn Daily is the slogan of Scouts, BSA. The real way to get happiness is by giving it to other people.
(Biden Powell). Mark your calendars for this very important event. On the weekend of March 5th and 6th, Scouts and
Adult volunteers will distribute door hangers and flyers to their communities. March 12th is the National 'Good Turn for
America' also known as Scouting for Food.
Contact your district representative for flyers to be printed and locations to be assigned to your unit.
Contact your district representative for flyers to be printed and locations to be assigned to your unit.
Davis: Sherry Heins: Davisscouting4food@gmail.com
Vacaville/Dixon: Guy Jaseph: gjaseph@hotmail.com
Woodland and West Sacramento: contact Tyler Bonino at tyler.bonino@scouting.org
Full Details on Scouting for Food page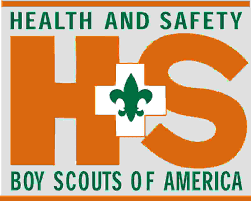 <><><><><><><><><><><><><><><><><><><><><><><><><><><><><>
---
District Connections: Will come back on a regular schedule when safe - Quarterly (Feb, May, Aug, and Nov) at 7:00 PM - For all leaders, there are great breakouts for Cub and Boy Scout leaders.
Commissioner Team Meeting: TBA - For All Unit Commissioners
---
Current Adult Leader & Youth Training
Updated Unit Directory
List of Units and Their Webpages
District Connections Meeting starting at 7:00 PM in Feb, May, Aug, and Nov at:
Rotating places
Commissioner Team Meeting Included as part of the District Connections Meetings
------------------------------------------------------
Want to keep up with Yolano District breaking news and special announcements?
-Subscribe to our text message feed
-We promise to keep the messages to a minimum
-Text @yolanobsa to 81010 to join (or signup at https://www.remind.com/join/yolanobsa)
------------------------------------------------------
Connecting volunteers with opportunities to care for others and improve out communities.
Just enter the zip code of the community which your unit would like to help.
------------------------------------------------------
------------------------------------------------------
------------------------------------------------------
Upcoming Events
| | |
| --- | --- |
| | OKPIK (Pronounced Ookpick - Aleut word for the Snowy Owl) Snow Camping and Snow Outings can provide some of the finest Ultimate High Adventure... |
| | Just a reminder of our regular monthly meeting next Wednesday. I'll get minutes and agenda out by the weekend. Golden Empire... |
| | 2022 Council Dinner The Golden Empire Council Recognition Dinner is on February 5, 2022, celebrating the birthday of Boy Scouts of... |
| | The Golden Empire Council Recognition Dinner is on February 5, 2022, celebrating the birthday of Boy Scouts of America, the council... |
| | Scout Sunday The Boy Scouts of America annually celebrates its founding on February 8, 1910, based on the program started by Lord... |
| | Greetings Aquatics Enthusiasts! Michael Sullivan is inviting you to a scheduled Zoom meeting. Join Zoom... |
| | Shooting Sports Committee invites anyone to their monthly meeting each 2nd Wed of each month at 6:30PM at the council office 251 Commerce Circle... |
| | Monthly Council Basic Leader Training Committee meeting. Virtual on Zoom Please contact Kim Perry-Reed at KPerryR@Gmail.com for more... |
| | Yolo District Klondike Derby 2022 Your Troop or Crew are invited to join in the 2022 Yolo District Klondike Derby! LOCATION:... |
| | Pay for Camp by selling Camp Cards!!!!!!! The Golden Empire Council Is providing Camp Cards to sell to help pay for your... |
| | OFFICE OF YOUTH AND YOUNG ADULT MINISTRY Awards Recognition Ceremony Congratulations on earning your Catholic religious... |
| | Contact your unit commissioner for more... |
| | Contact your district representative for flyers to be printed and locations to be assigned to your unit. Davis: Sherry Heins:... |
| | Greetings Aquatics Enthusiasts! Michael Sullivan is inviting you to a scheduled Zoom meeting. Join Zoom... |
What's happening around the District
---
Yolano District Newsletter
Current - January 2022
Yolano District Newsletter - Archives
(Archives of Past Issues of The Pleasant Pheasant: Click Here)
---
Website Corrections & Additions
Please send website corrections and additions to Tom Sands, the Yolano District Webmaster
-Updated on 2022-01-26