MARK YOUR CALENDAR!
PINEWOOD DERBY
"CHAMP CAMP EVENT"
Saturday, January 11, 2020
10:00 am - 3:00 pm
We will have stations for designing, cutting (done by adults), and sanding your cars (if it is not raining).
Practice track for testing your cars.
Pinewood Derby tool video demonstrations and speed secrets revealed.
Join us for this fun filled event!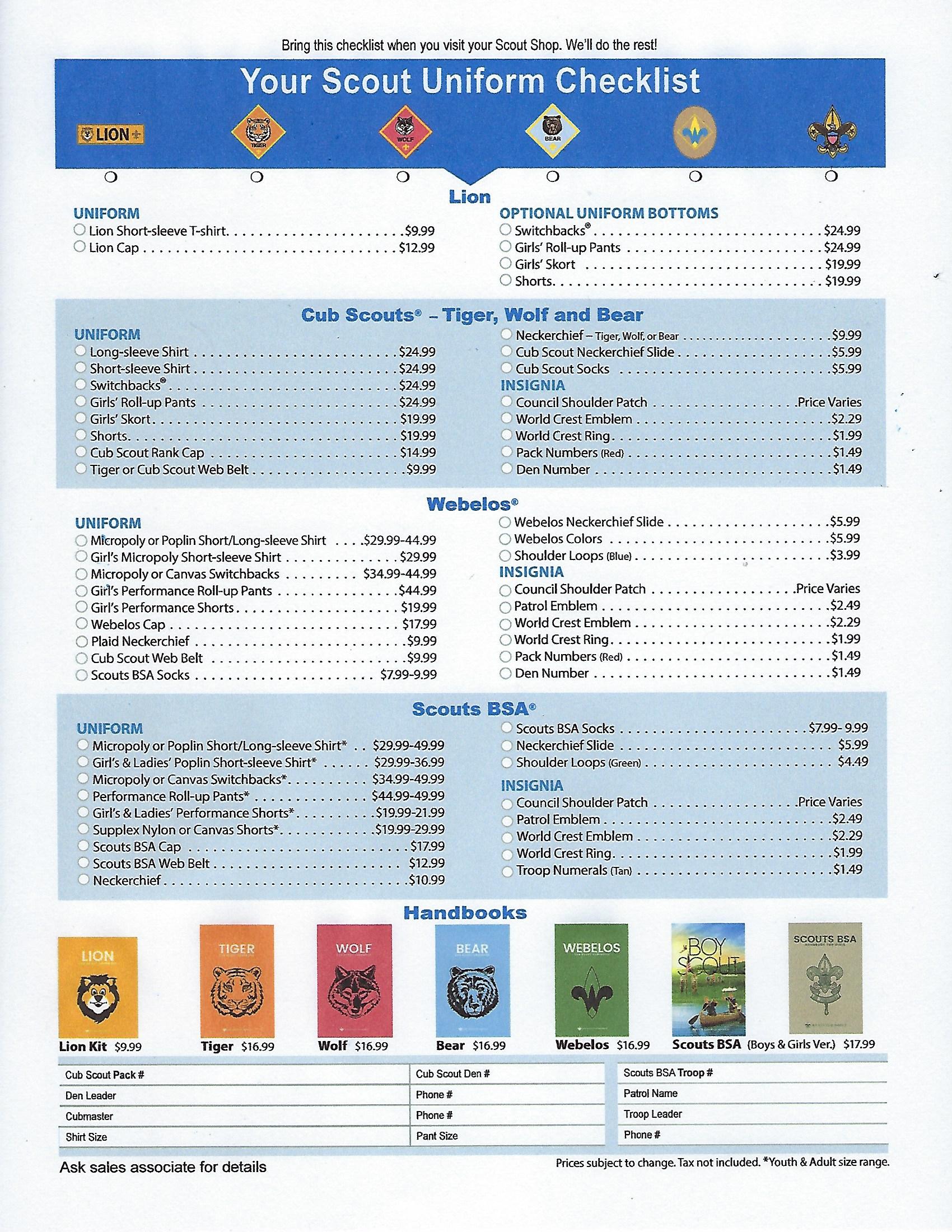 You don't want to sew on those patches or hem pants, so let us do it for you with our in-house sewing service!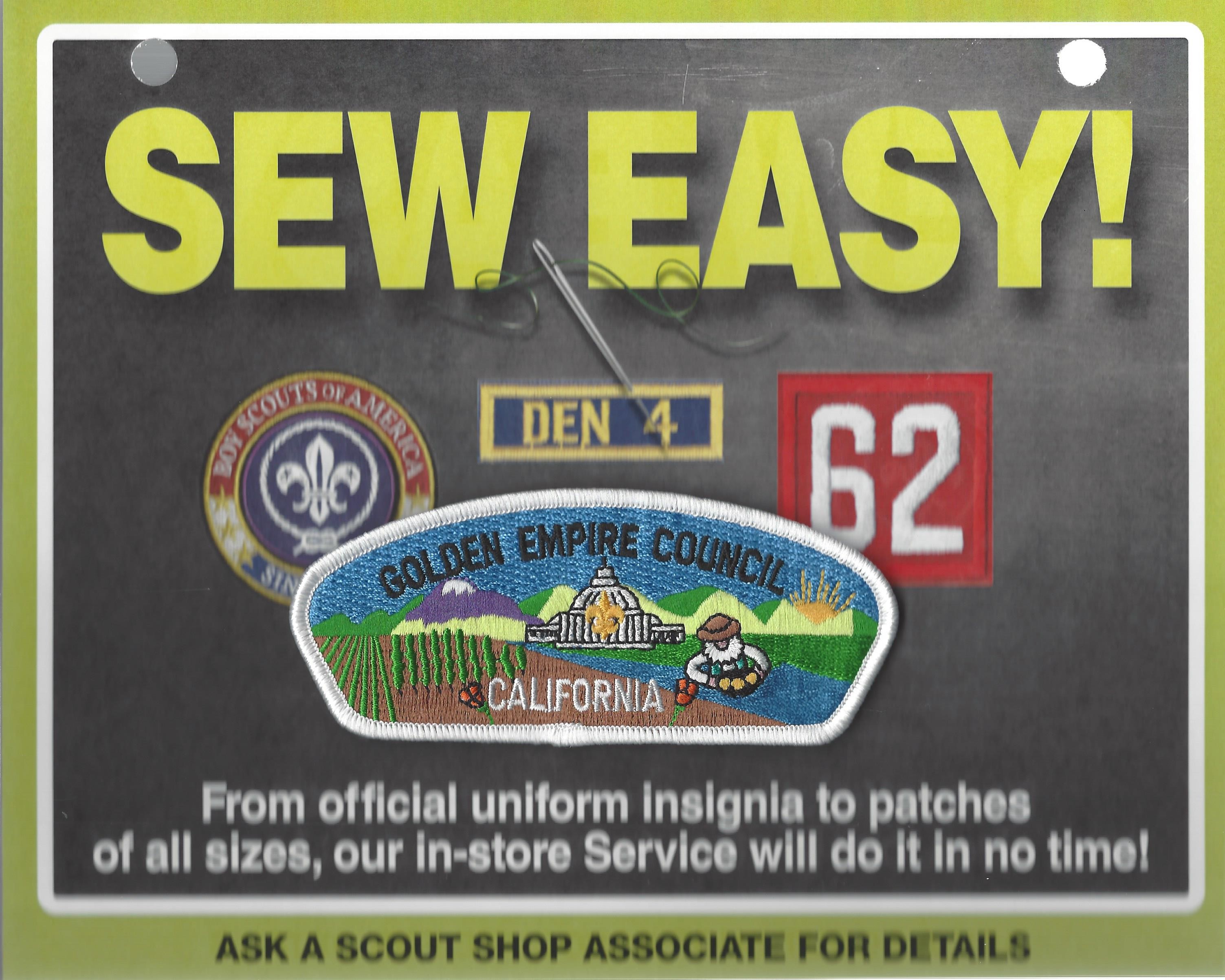 CONTACT RIVER CITY SCOUT SHOP FOR ALL THE DETAILS.

916-649-1800